What can JobManager do for me?
Feature descriptions
Read more about the individual JobManager modules here:
Time recording
JobManager is the optimal tool for fast and user-friendly clock-in/clock-out registration directly in Business Central. JobManager keeps track of working hours, absence, and holidays. The easy registration and calculation according to collective agreements provides a complete data for export to external payroll system. Your employees can continuously follow along and see, for example, how much holiday they have left.
Features:
Automatic calculation of net time, absence and flexitime balances.
Daily updated information for employees about e.g., remaining holiday entitlement and flexitime.
Print of employee cards with barcodes for quick and easy registration.
Clock-in/clock-out registration.
JobManager complies with the EU Working Time Directive (Directive 2003/88/EC)

Aspects related to the organisation of working hours.
Minimum daily rest periods, weekly rest periods, annual holidays, breaks and maximum weekly working hours.

Registration of absence.
Registration of breaks (automatic or manual).
Flexible setup of work schedules.
Flexible setup of time and salary balances.
Optional time and salary balance views on registration terminals.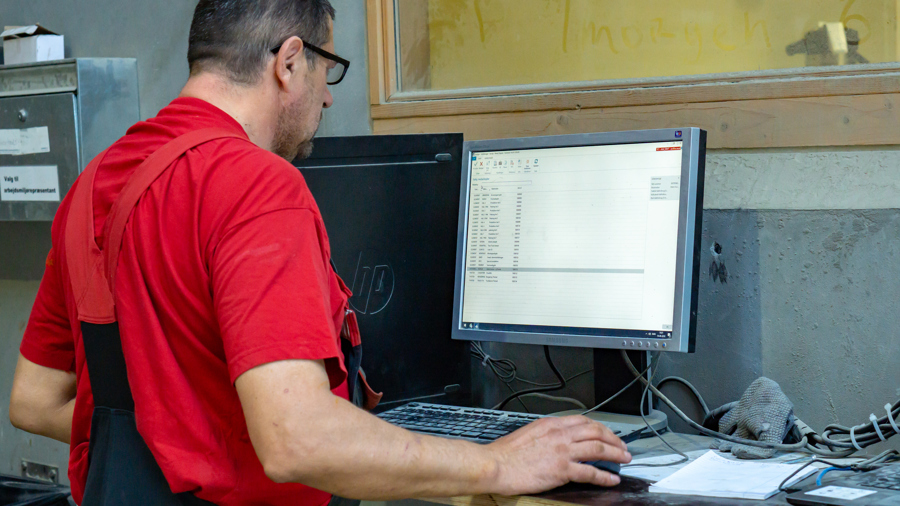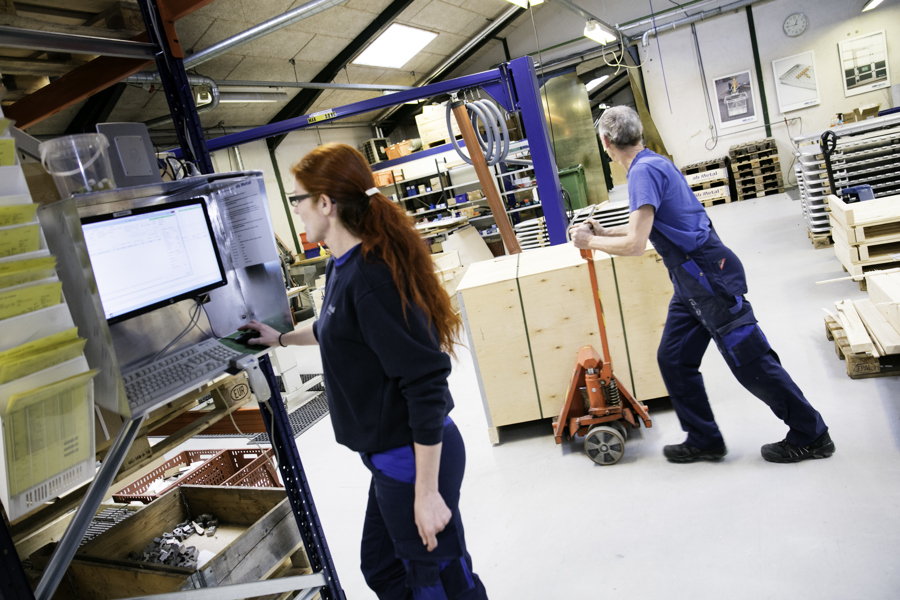 Job registration
JobManager gives you 360° insight into time- and material consumption through registration of production series, projects, and service tasks. Employees use their regular PC or tablet via a simple interface. The tool allows the employees to work on multiple jobs at the same time, and the time will allocated according to set up. JobManager enables you to carry out precise post-calculations and it is updated with new data so that you constantly have insight into the current cost price.
Features:
Simple and consistent user interface for all job types
Online registration that provides real-time updates of information.
Automatic item consumption at partial or final sign-off (Manufacturing)
Job bundling option.
Registration can be done on a regular PC (also touch) and does not require the purchase of expensive terminals.
Set-ups of IPO jobs (internal time) on which time can be recorded.
JobManager supports assembly order registrations.
Time tracking of production series, cases, service orders, and internal time – all in the same workflow and from the same terminal.
Item withdrawal and item consumption at production series, projects, and service order levels
Full support for serial- and batch numbers
User views of notes and documents related to a job.
Flexible task bundling (multitasks)
Registration terminals are configurable so each employee can have a separate setup.
Payroll processing
With JobManager you will be relieved of the heavy manual work of calculating the correct salary data. The salary data is automatically generated based on clock-in/clock-out registrations, setup of working hours and collective agreements. Even the most complicated collective agreements, can be entered into the system. Easy export of payroll records to all common payroll systems.
Features:
Flexible setup of collective agreements, including limitations on e.g. seniority, skills, and much more.
Simple and easy setup of working hours and shifts.
Extensive setup of payroll rules to accommodate even the most complex collective agreements – all set up as data rules (no coding required)
Calculation of true cost price for tasks based on paid salaries.
Export of payroll records to the following external payroll systems:

365Løn
Acerta
Danløn
Dataløn
EG Payroll Service
Epos (Azets)
Huldt & Lillevik
Intect
LessorLøn
Lessor PM
Lessor Payroll
Partena
Proløn
Visma Løn
Zenegy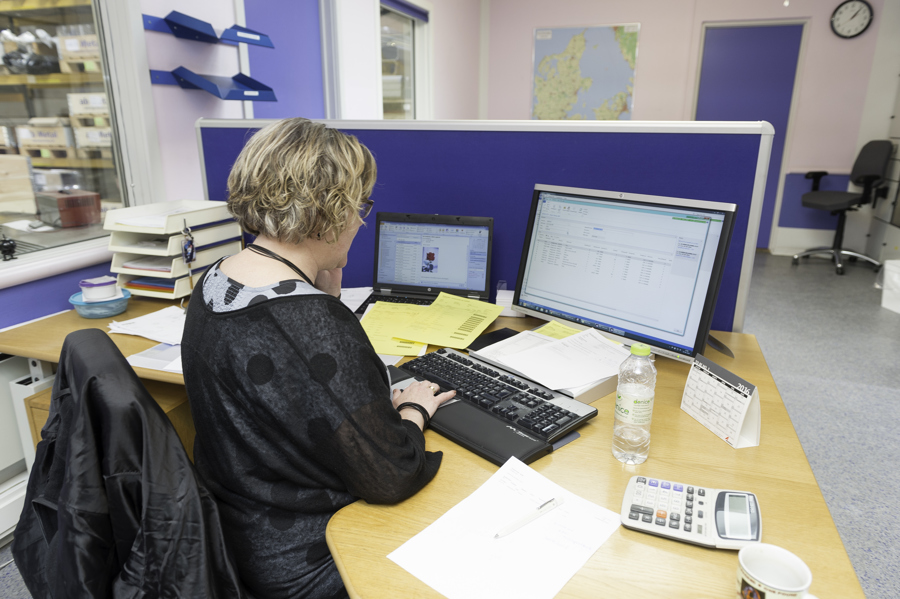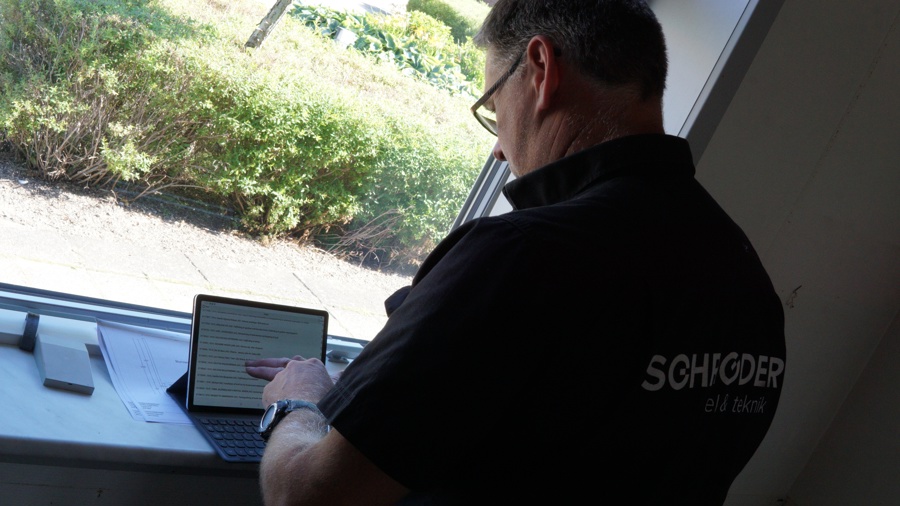 Questionnaire 

JobManager allows the employee to access various specifically designed control forms for use in quality control management.
These control forms are being set up in Microsoft Dynamics 365 Business Central and can then be completed via JobManager.
The structure of the control forms is extremely flexible and can be designed as "multiple choice", tick-boxes or similar. Once completed by the employee, the forms are linked to an individual production series, a specific project, or a service job.
Once the employee has completed and finalized a form, it is saved for later use. Thereby it is easy to find and document by whom and when the control in question was carried out.