JobManager for many different companies
JobManager makes all the difference in a wide range of industries.
Three of these industries/sectors are listed below.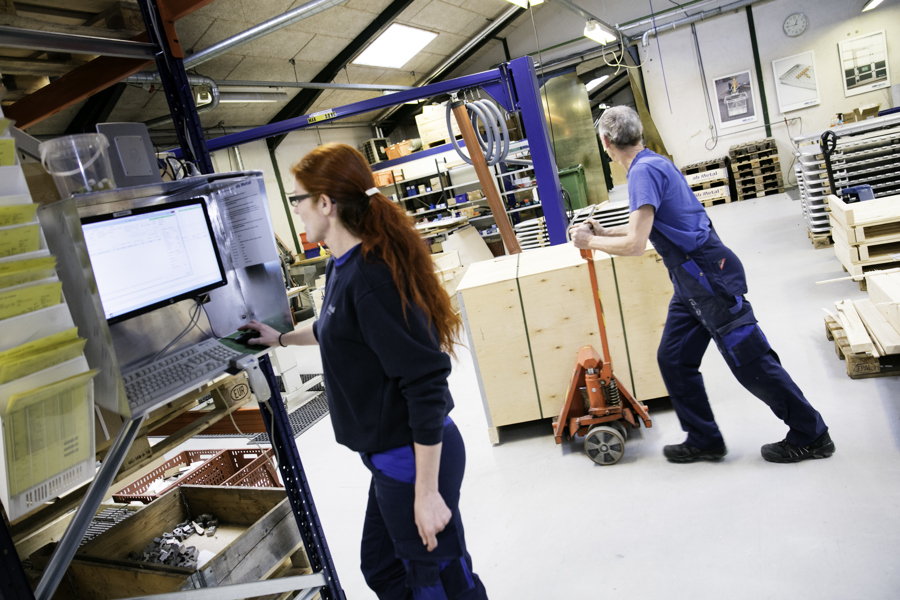 What types of business can JobManager help?
Discover how JobManager is the perfect multitool to optimise manufacturing/production, project and service companies.
Manufacturing
With JobManager, you can closely monitor the finances of your manufacturing projects, and get a real-time overview of IGA and cost prices. You get insight into individual items for payroll, materials and third-party deliveries. You will always be able to answer the question: Is this project profitable for us and if so, how much profit does it generate?
Manufacturing
Project
JobManager makes your production transparent. You will be able to track your payroll and material costs all the way, down to each individual partial production. Accurate job trackings enables you to see how much money, there is tied up in ongoing productions and how much profit you make on each production.
Project
Service companies
JobManager save time - when your employees record their working hours and material consumptions directly in the ERP system via their mobile devices. The invoicing process becomes much faster and smoother, and you get greater utilization of your resources though more flexible management.
Service